Curve

A stylish curved roof option
Curve
This self-supporting curved roof is a constructive solution.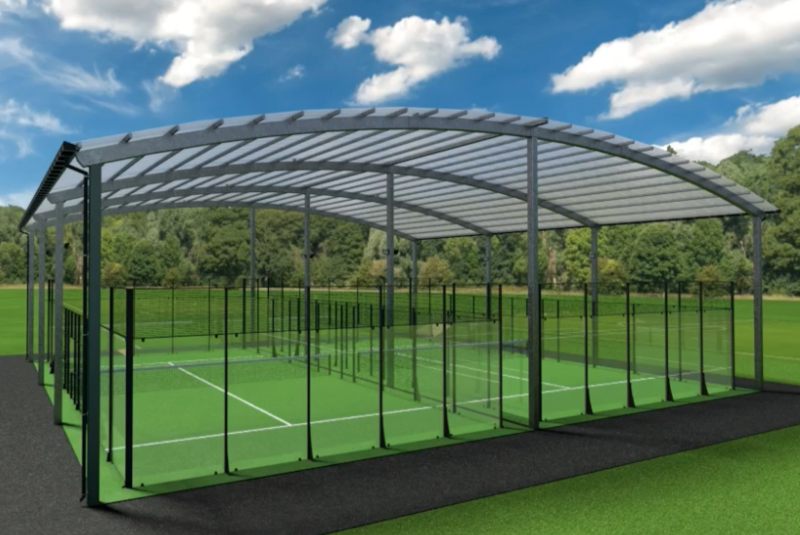 With the Curve model, there is no roof load-bearing structure and the curved metal profile rests on the load-bearing beams. It is a corrugated metal profile that is curved by drawing. The profile is fixed to the beams using screws. Thanks to this, they are the lightest solution on the market for roofing. This increases assembly speed, reduces costs, saves structure and improves the aesthetics. 
Hassle-Free
All of our products include installation from our team of experts.
Specification
Dimensions: 11,000 x 21,000 mm
Pillars height: 7,000 mm
Pillars: S- 275- JR rolled profiles
Finish: Preparation surface according to DIN EN ISO 12944- 4 grade Sa 2 1/2
Final paint: Finished colour: Pyrenean White, Pearl Grey, Navarre Green, Lake Blue
Cover plate: Self-supporting mod. INCO 70.4 Curved
Outer face: colour to choose (according to Aceralia chart)
Inner face: Grey colour (Contact us for details on other colour choices) 
Bolted Joints: Steel Screws quality 8.8
Civil work: Concrete footings HA- 25- B IIa