The Benefits of Playing Padel
Padel is one of the fastest growing sports in Europe, a game similar to tennis and badminton. One of the main reasons why padel is becoming one of the most popular sports is because of its accessibility. But playing the game of padel also has many other fantastic benefits, and below we've gathered just some of these.
Of course, as with all sports, one of the great benefits of padel is that it is a great workout for your body. Although the game is easier to play and has less of a strain on your body than tennis, it still works your body as you move around the court to return the ball. This will help to strengthen and build muscles in both your legs and arms, gradually improving your overall health and fitness levels.
Improves Hand-Eye Coordination
One of the key skills of padel is hand-eye coordination which is therefore easily improved by playing a match regularly. As you have two opportunities to hit the ball in padel, it is easier to start and maintain rallies which allow the players to settle into the game and work on their skills for a longer period of time.
One of the main core values of the sport is the element of fun and enjoyment. Because it requires less physical effort, players are less likely to feel fatigued and will be able to enjoy and appreciate the match. And thanks to the design of the ball and rackets, players also spend more time playing rallies and have fewer interruptions when stopping to get the ball. In fact, on average in a game of padel, there are 50 minutes of play per hour when compared to 15 minutes in tennis.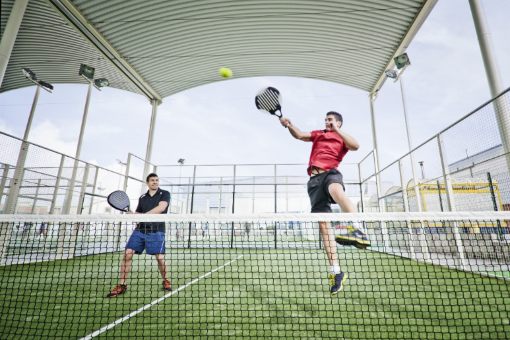 We come to one of the main draws of padel which is how accessible the game is, no matter what age, gender, fitness level or the ability the player has. Players tend to pick up the rules of padel quickly and once these are learnt it is also easy to quickly improve. The racket used in the game is also easy to handle and use when returning the ball. What's more, is that padel courts are also smaller than tennis courts so players have less ground to cover.
The last core value of padel is the social aspect of the game. As it is played with doubles, it is considered a team sport and so strengthens the player's teamwork skills. And because the game is easier to play, often there are opportunities to communicate and talk throughout the match between players and even teams. Plus, thanks to the accessibility of the sport it allows families and friends to easily play together without having to find someone of a high sporting ability to form a team.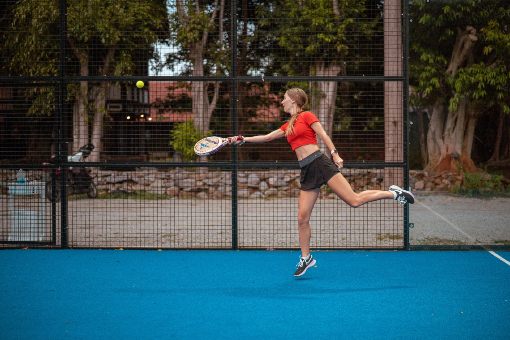 How can more people play padel?
There are currently 6,000 active padel players in the UK, a number which LTA Padel has said is expected to grow substantially. From amateur level to professional level players, having a local court is key to being able to develop and grow and to introduce the sport to a wider audience. One way that leisure centres and gyms can increase the useability of their outdoor courts is to add a cover. This means that games can continue regardless of the weather and can be used as much as the indoor courts.
If you're interested in covering a padel court, get in touch with us to a free, no-obligation quote.